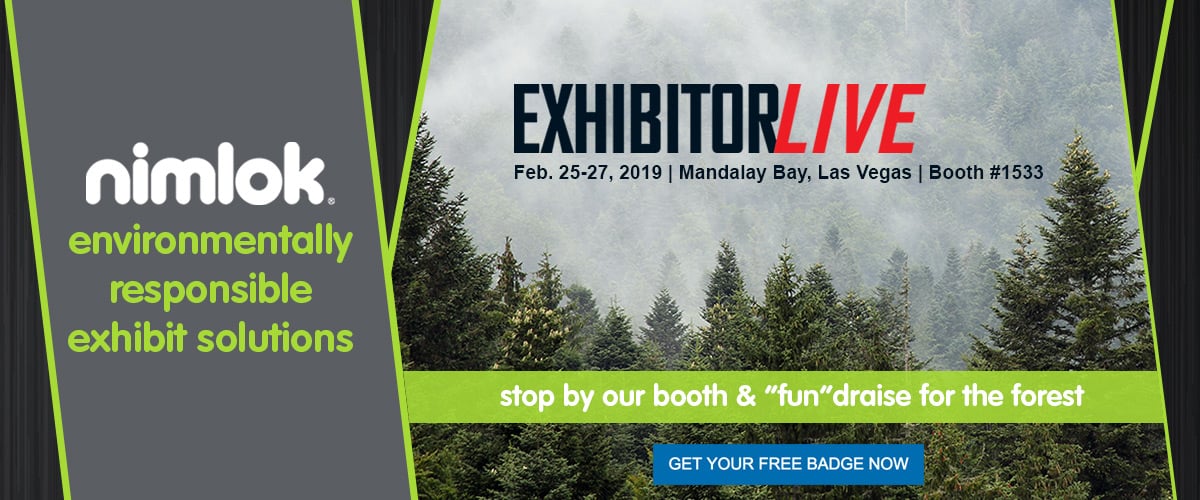 learn about our reconfigurable & recyclable exhibits while "fun"raising for the forest!
Come to EXHIBITORLive 2019 as a guest of Nimlok and "fun"raise for the forest!
We have a fun line up of games that support our efforts to plant trees in partnership with The Conservation Fund. Activity participation unlocks an exhibit discount for your next trade show and a "Grow a Tree" kit!
For nearly 50 years, Nimlok experts have been partnering with exhibitors to create trade show solutions that adapt to their long-term needs. Learn more about how Nimlok's environmentally-responsible reconfigurable exhibit systems stand the test of time.

We look forward to seeing you at booth #1533!