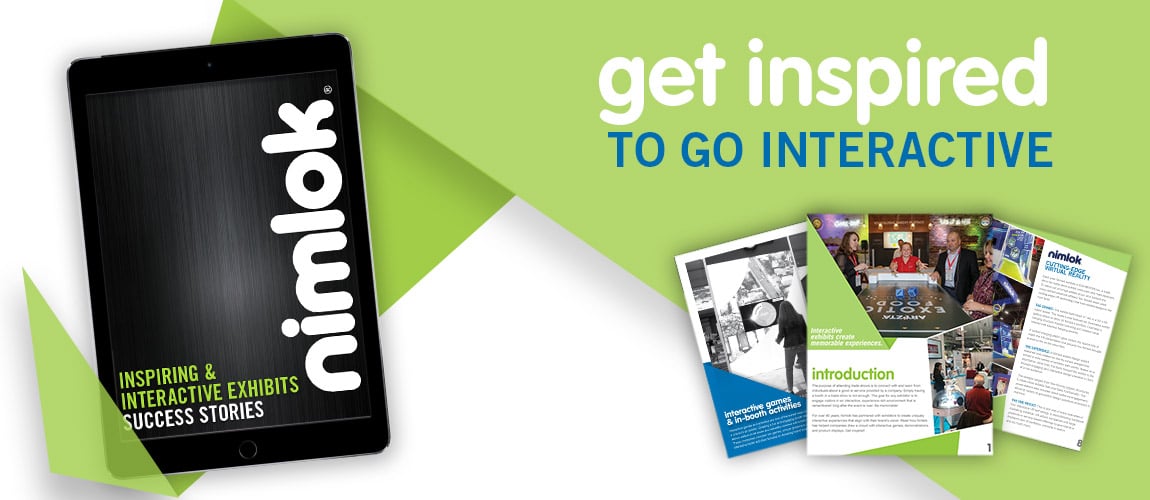 looking for bright ideas to engage your audience?
Nimlok's new e-book, Inspiring & Interactive Exhibits: Success Stories, follows the journey of 10+ exhibitors as they create interactive and fun-filled brand experiences for their customers. Learn how you can leverage games, product demonstrations and integrated technology to make an unforgettable trade show experience. Get inspired to go interactive at your next event!

What's Inside:

• Crowd pleasing game ideas
• Immersive experiential marketing campaigns
• Product displays designed to sell
• Cutting-edge tech integrations (including virtual reality)
• And so much more!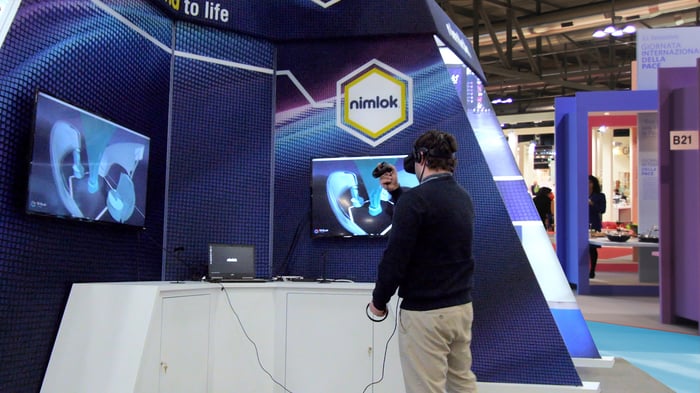 drive booth traffic with games & giveaways
Nothing creates buzz on the show floor quite like a crowd pleasing game or coveted giveaway item. But it can be a challenge to brainstorm a giveaway or in-booth activity that supports your brand. Focus on incorporating a fun yet simple activity that draws attendees in from the aisle, and then build the connection by offering a branded giveaway that will extend your reach across the entire exhibit hall.

showcase products with experiential displays
From delicate parts to large machinery, attractive product showcases are an essential for exhibitors looking to reach buyers at on the show floor. Designing product displays with user-experience in mind to educate, entertain and engage attendees. Experiential product showcases allow visitors to see the distinct benefit of products, compare features and select the solution that meets all their needs.


incorporate cutting-edge tech demos
For exhibitors looking to share large products, software or service based offerings, creating an exhibit that seamlessly integrates technology is a must. Using a show-not-tell model, technology allows exhibitors to step outside their booth to create an immersive experience. Powerful in-booth technology includes virtual and augmented reality, interactive LCD displays, hands-on software demos, immersive simulation stations and so much more.